I know what you're thinking, "two posts in one week?!" not bad huh? I'm doing pretty well, but I don't want to speak too soon. It's 65 days until Christmas, which probably still sounds like quite a lot, but in reality its a little over 9 weeks away, which is exciting! This post could have just been about beauty advent calendar's, however I wanted to include something in there for everyone. I love how we don't just have chocolate advent calendars now, and that companies are getting really creative. Let me know your favourites!
Whittard Chelsea Advent Calendar – £60
I just love all the blend of colours and patterns going on in this advent calendar, but I didn't have a clue that Whittard did an advent calendar. This is a perfect way to start your countdown to Christmas, with a luxurious cuppa tea every morning. You will find 94 tea bags inside this calendar including Marrakech Mint, Jasmine and Spice Imperial. I have a feeling these are going to sell out really quick, and if you do want one then I'd hurry, as they only have a limited quantity.
Lookfantastic Advent Calendar – £79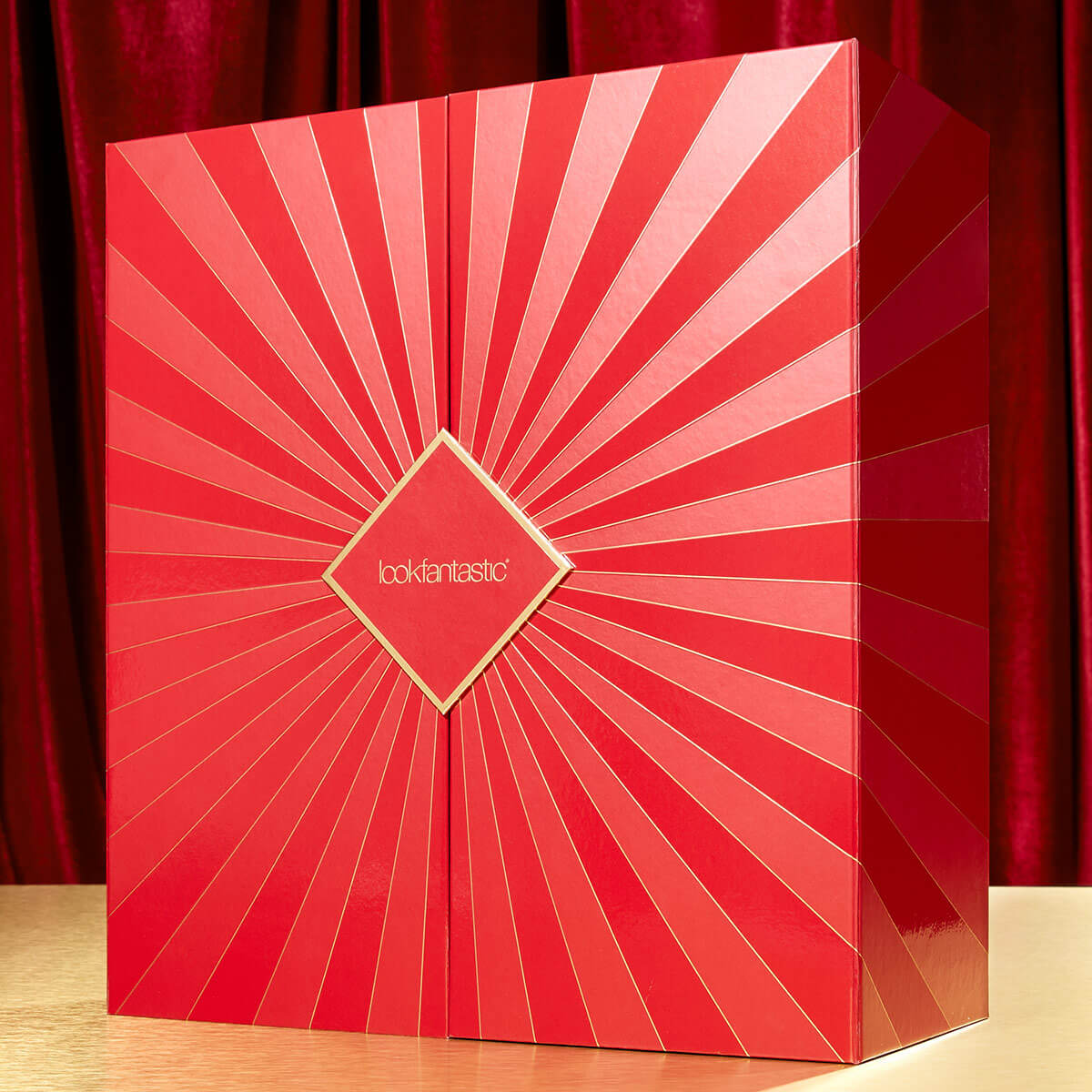 So Lookfantastic I know does amazing advent calendars, I see other people's every year, and every year I can't decide whether to get it or not. This year I'm not sure if I will get a beauty calendar or not, because there are so many to choose from, I just can't decide. The design of this one is probably not as exciting as some of the other calendars out there, however I don't think that matters, because there are lots of exciting things inside including, makeup, skincare, tanning products, makeup tools etc. If that isn't enough, this calendar is worth over a whopping £300!
Myphotopuzzle Advent Calendar – £29.99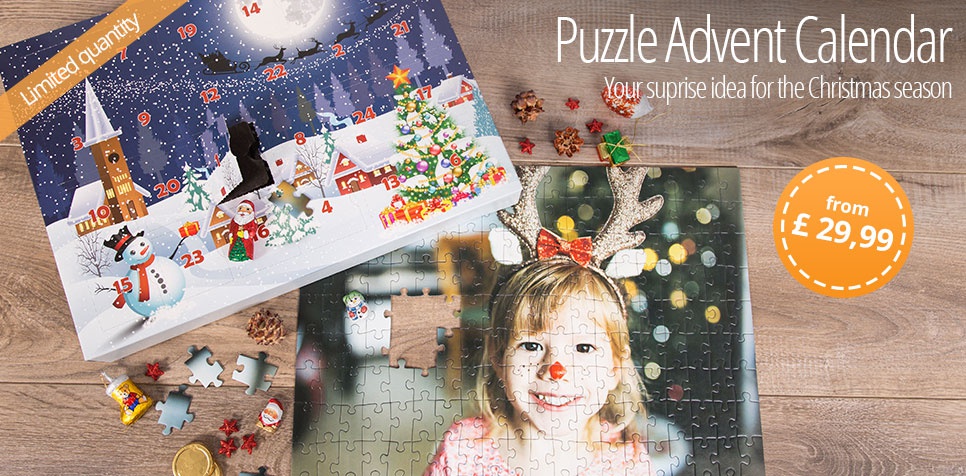 I think this is just a lovely idea, especially for an older relative like a Nan or Grandad, as it would be such a lovely surprise at the end. It's super easy to order one too, just simply upload the photo you want, and they do the rest of the work for you. This creates a 200 piece puzzle and if you wanted too, there's also an option to add chocolate too. Would you be able to wait all day to open the next door though?
L'Occitane Classic Beauty Advent Calendar – £49  
Aww I actually love all the detailing gone into the design of this calendar, and how bright and vibrant it is. Inside some of the products you can expect to find are, 30ml ultra rich body lotion, 35ml almond shower oil and 4ml shea ultra rich lip balm. What I love most is the products you will find in this advent, are ones you can carry in your handbag, or if you're doing a lot of travelling over Christmas visiting people, these are perfect to take with you. I'm actually thinking right now, that this may be the calendar for me this year. The contents is worth £85, which is just an added bonus!
The Body Shop 25 Days Of Enchanted Ultimate Advent Calendar – £99 
The Body Shop have become quite famous for their advent calendars over the years, and its hard to not see why. They are jam packed full of products that you're guaranteed to make use out of every single one of them. Products you can expect in this calendar are an eye shadow brush, camomile gentle eye make up remover 60ml and matte lip liquid Tahiti hibiscus 8ml. There are quite a lot of full sized products inside, and its one of the very few advent calendars I've seen, that goes up to 25 days. It's hardly a surprise that its worth £231!
That Boutique-y Gin Company Advent Calendar – £99.95
Fancy something a bit different this year? A gin advent calendar is just that. I've not actually had gin before coming to think of it, however if you're a gin lover, then this is perfect. Each door includes 24 30ml measures of award winning gins. Some of these being moonshot gin, citroLondon dry gin and yuzu gin. Probably not one to open in the morning though!
Biscuiteers Advent 24 Luxe Biscuit Tin – £55
I just love The Biscuiteers! I think this is such a great alternative to chocolate. I can tell you myself, that these are the best biscuits I have ever tasted! I have also gave these tins as gifts in the past, and the tins are very cute! The biscuits are beautifully hand iced, and really do look as good as they look in this picture. They don't arrive broken, and you can see the effort that is put in them. As well as this advent tin, they do, do other themes of biscuit tins, for all different occasions, and they do make really special gifts. I highly recommend them to everyone!
Birchbox Beauty Advent Calendar – £65
This is the first time I've seen a Birchbox advent calendar, but I'm pretty sure they've probably done advent calendars in the past. I am predicting this will be a popular choice for a lot of people. I love the simple but pretty design and the draws are quite cute. You can expect to see brands such as Benefit, Rituals and Sand & Sky,  and its contents is worth £179!
The Snaffling Pig Pork Crackling Advent Calendar – £17.50
I am so pleased that The Snaffling Pig Company, are getting more recognition and well known. Another alternative to chocolate, just maybe not the first thing in the morning, or maybe you will! I have also bought from this company in the past, however I haven't tasted the pork scratching, as I can't bring myself too, but the person receiving them as a gift, loved them! Included are 6 different flavours, some of them being, pigs in blankets and low and slow BBQ.  I think for a lot of people though, they are going to be tempted to open more doors before the date is on them! Be sure to check out there other gifts in the range too!
Harrods Beauty Advent Calendar – £250 
Well I couldn't write an advent calendar blog post and not include a calendar of luxury. Of course everyone has heard of the Harrods advent, and just by looking at the contents in the picture, you can see why. I love the illustrated design of their store front, I don't think anyone can top that design this year. This is the advent of dreams, with only the best brands included such as, Givenchy, Kiehl's and Nars. I don't think I need to say anymore, its pretty self explanatory.
Will you be getting an advent calendar other than a chocolate one this year? Let me know in the comments!
A x