Now everyone knows I'm a bit of a film freak and this year I've managed to watch 21 films at the cinema. As much as this year has been a great year for films, I'm feeling next year is going to be even better. Especially now that the trailers for film remakes of "The Jungle Book" and "BFG" have now been released, and I couldn't be more excited! As much as I love the originals, you can't beat them right? The trailers are showing something a bit dark and not to mention the picture and effects, look brilliant. This just goes to show how the film world is constantly moving on. Back to this year though we've seen some great animation films and action films. I've seen films that are worth forgetting and rather disappointing, and films that have surprised me and that I can't wait to get out on DVD. Here's my top 10 films of this year!
10. Inside Out 
9. American Sniper
8. Kingsman 
7. Hotel Transylvania 2
6. 50 Shades Of Grey
5. Trainwreck 
4. Paper Towns
My Top 3 And Why
3. Magic Mike XXL
Of course this was going to be in my top 3, why wouldn't it be?! When it comes to dance films, storylines can become really weak and cheesy, but I guess it's not there first priority, the dancing is. However the storyline in Magic Mike 2 is passable. Speaking of dancing, they've all upped their game since the first one, with new moves and new strippers. Just a shame Alex Pettyfer wasn't in it this time round. Lets just hope there is a third one!
2. John Wick 
This is a film that pleasantly  surprised me. The trailer didn't really catch my eye but I'm glad I went to watch it now, because I loved this action film. The acting is brilliant and Keanu Reeves, fitted the role perfectly. Not to mention the other actors did a really good job as well. I really hope there is a John Wick 2 in the future as I really enjoyed it, and actually found this better than the Taken films. This was a very close first!
1. Legend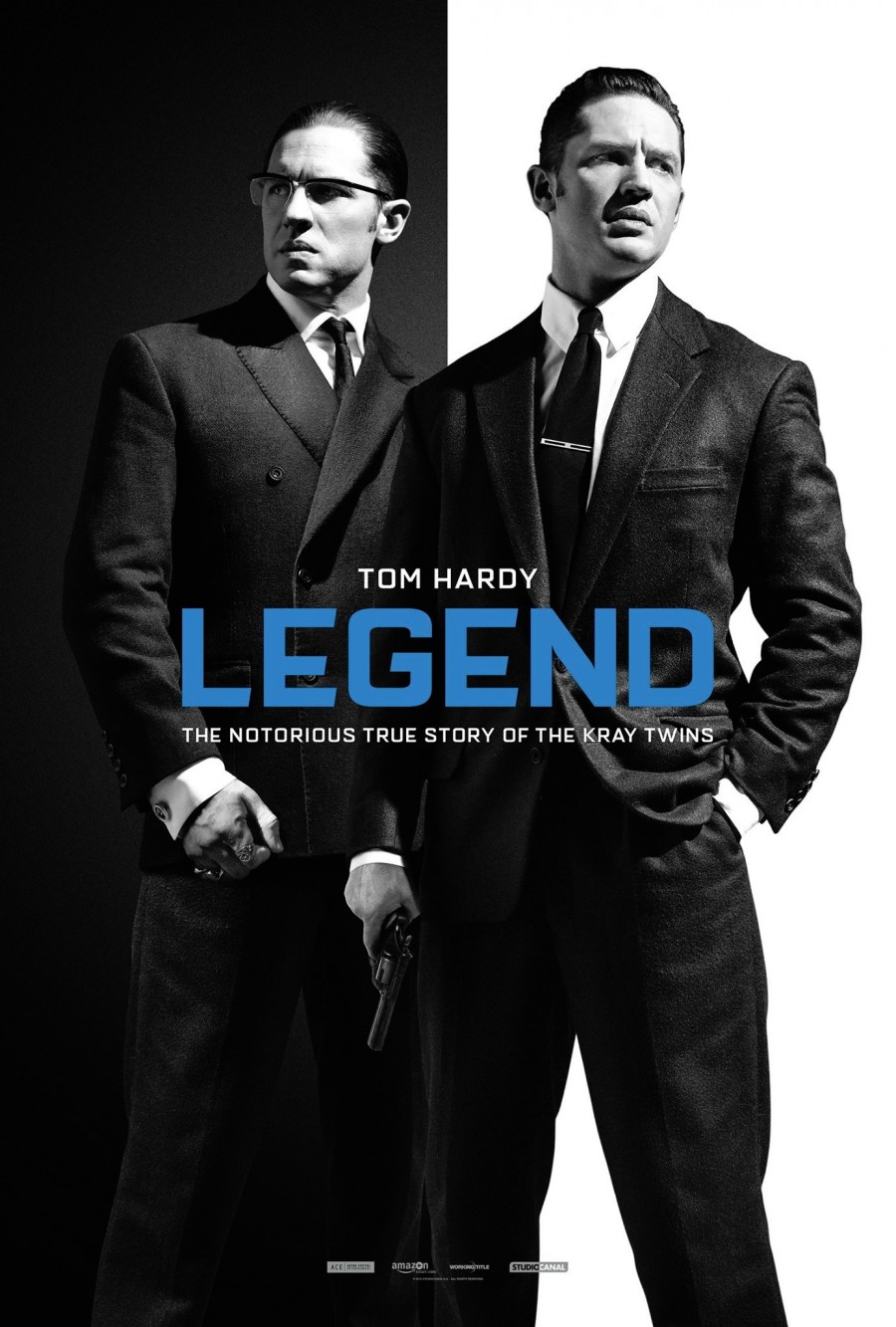 It was very close, but this was the best film I've seen this year. The story of the legends themselves, the Krays. It was so brilliantly done, starting of with the amazing actor Tom Hardy, playing both parts, which is truly a creditable performance. The story that was told, showing all aspects of the lives they lived and the all different emoticons portrayed to us, the audience. I just couldn't fault this film one bit and this is why its my film of the year.
What's your favourite film of the year?
Here's to 2016!
A x 
*These pictures are not my own.